Library Board of Trustees
The Board of Trustees of Washoe County Library System is appointed by the Washoe County Commissioners in accordance with NRS 379.022, and is responsible for governing the operations of Washoe County Library System. The Library Board appoints the Library Director and evaluates his or her performance, helps set Library goals and objectives, approves policies, monitors the Library's finances, evaluates the Library's overall effectiveness, and advocates for the Library in the community.
Wendy Alderman, Chair
Wendy Alderman relocated to Northern Nevada 25 years ago to start-up a manufacturing facility, and she had a library card even before her home had a refrigerator!  Wendy has served on the board of the Friends of Washoe County Library and is committed to the library remaining a vibrant and accessible resource for our community.  Balancing resources and community needs in areas such as collection development, electronic and digital resources and operating hours are some of the opportunities facing our library system. Wendy has an MBA in Marketing from Northwestern University and a BS in Mechanical Engineering from Cornell University.  She has over 25 years of experience in product design, manufacturing and business development, in diverse industries.  She is married and has three grown children.
Zanny Marsh, Vice Chair
Zanny Marsh is the Executive Director of the American Red Cross of Northern Nevada, where she provides leadership for 4 offices in Elko, Winnemucca, Reno, and Inline Village and works alongside more than 150 volunteers. As an active community volunteer, Zanny is a Trustee for KNPB and she serves on the Board of Directors for Cultural Arts Nevada. She is past Chairman of Seniors in Service, which sponsors Foster Grandparents and Senior Companion Programs, and is a past president of Truckee Meadows Tomorrow (TMT), the only community indicator organization in northern Nevada. Zanny holds a bachelor's degree in Journalism and a master's in Justice Management. She was appointed Faculty Emeritus from the University of Nevada, Reno, where she co-developed and teaches a graduate course in UNR's School of Social Justice and Research Studies.
Ted Parkhill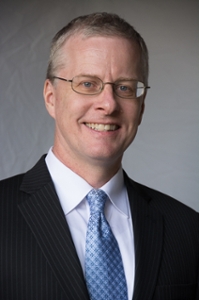 Ted Parkhill is a founding partner and CEO of systematic macro investment manager Incline Investment Management (IIM). Mr. Parkhill also provides strategic consulting services to hedge funds through Parkhill Financial, LLC and serves as an Adjunct Professor of Business at Sierra Nevada College. Prior to IIM he was the director of a multi-billion dollar quantitative convertible securities manager.  He was a senior executive at John W. Henry & Company in Boca Raton, FL.  Before joining the alternative investment space in 2001, Mr. Parkhill spent over ten years in various management roles in the mutual fund industry, notably with the Ivy Funds in the U.S. and with Investors Group in Canada.  He began his career as an investment analyst with Great-West Life. Mr. Parkhill earned his MBA from Cornell University with concentrations in Finance and Marketing. He received a B.A. in Economics from the University of Manitoba.  He holds multiple securities licenses and has earned the Chartered Financial Planning (CFP) designation.  He is married with three children and resides in Crystal Bay, Nevada.
Jean Stoess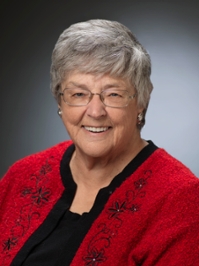 Jean Stoess became familiar with Washoe County Library System when she and her three pre-school children read their way around the circular room in the Downtown Reno Library. In 1977, Jean became the first woman to serve on the Washoe County Commission. She also served on boards of the Tahoe Regional Planning Agency, the Regional Transportation Commission, and the Reno-Tahoe Airport Authority. Jean has a BA in Business Administration from the University of Oregon and an MA in Journalism from UNR. She managed 13 Western states for a national news agency providing election returns to TV networks and wire services, and has co-authored, edited, or indexed over fifteen books.
Derek Wilson
Derek Wilson is a founding partner of Rubicon Design Group, a land use and urban planning firm located in Reno.  Derek served on the Citizens' Advisory Committee on the Future of the Washoe County Library System where he focused on existing and future library facilities.  He and his wife are pleased to see their young daughter learning to enjoy the library as much as they do.  Derek has a Masters Degree in Economics from Stanford University.
The Library Board meets regularly on the third Wednesday of each month at 4:00 p.m., usually at one of the library's twelve locations. The public is welcome and encouraged to attend.
2018
06/20/2018 - Agenda - Minutes - Northwest Reno Library
05/16/2018 - Agenda - Minutes - Sparks Library
04/18/2018 - Agenda - Minutes - Sparks Library
03/21/2018 - Agenda - Minutes - Spanish Springs Library
02/21/2018 - Agenda - Minutes - Spanish Springs Library
01/17/2018 - Agenda - Minutes - Downtown Reno Library
2017
12/20/2017 - Agenda - Minutes - Sierra View Library - (Location Change)
11/15/2017 - Agenda - Minutes - North Valleys Library
10/18/2017 - Agenda - Minutes - Hard Rock Hotel (South Lake Tahoe) - CANCELLED
10/16/17-10/18/2017 - Notice of Possible Quorum - Hard Rock Hotel (South Lake Tahoe)
09/20/2017 - Agenda - Minutes - Sierra View Library - CANCELLED
06/21/2017 - Agenda - Minutes - South Valleys Library - CANCELLED
04/19/2017 - Notice of Possible Quorum - Spanish Springs Library
02/15/2017 - Agenda - Minutes - Sparks Library - RESCHEDULED
2016
12/21/2016 - Agenda - Minutes - Downtown Reno Library - CANCELLED
10/25/2016 - Agenda - JOINT BCC - County Complex
04/20/2016 - Agenda - Minutes - Northwest Reno Library - CANCELLED
2015
Strategic Planning
Annual Reports
Other Plans & Reports
Print