What to Read Next
The Washoe County Library offers several ways to help you to discover new books. You can search our catalog for new releases, participate in a book group, or sign up for a newsletter.
Every week our librarians compile thematic list of book recomendations. Check for new lists on this page, or subscribe to our newsletter to have links to them delivered straight to your inbox.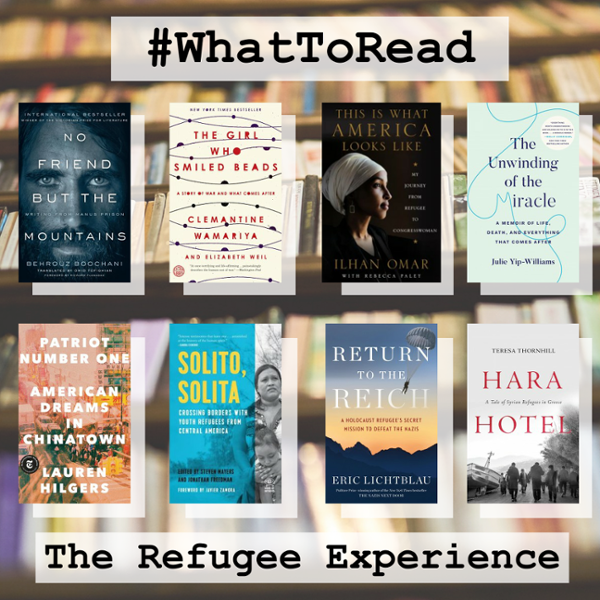 There are more than 25 million refugees in the world—people who have fled their countries to escape religious persecution, war, violence, and other dangers so intense they find their best option is to leave the only home they have known. If you would like to find out more about the refugee experience, these non-fiction accounts are a great place to start.
Celebrities are people, too, and it's always entertaining to get a look behind the public personas. Enjoy these funny, shocking, and inspiring memoirs from some of most noteworthy celebrities of our time.
Did you love the musical Hamilton? Here's a list of both fiction and non-fiction titles to help you learn more about Alexander Hamilton, his contemporaries, and his time. Click on a title to see all available formats in our library catalog.
Highly entertaining titles to make you feel like you're at the beach...even if you're not.
Try a selection from Reese Witherspoon's Hello Sunshine Book Club. You can see all the past titles on the Hello Sunshine Book Club website. 
Sign up for a newsletter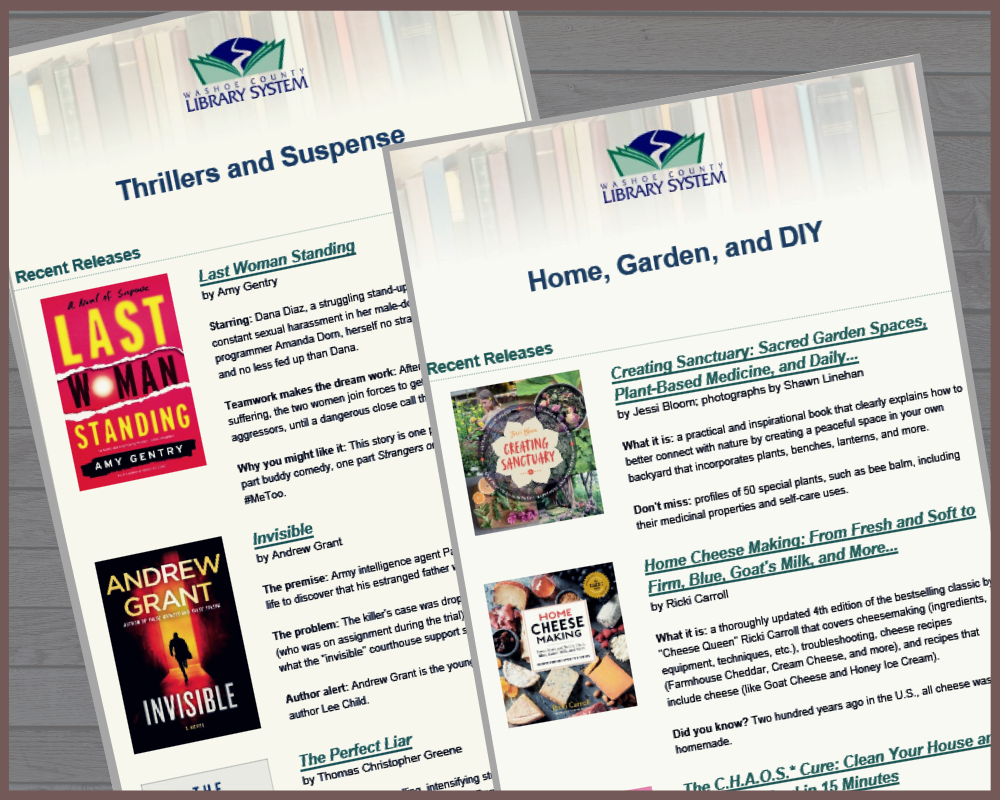 Receive monthly emails notifying you of recent releases in the genres that interest you.
Select from more than 20 newsletters in several fiction and non-fiction categories as well as DVD and audiobook new releases.
NoveList Plus
NoveList Plus allows you to search or browse to find books that match your reading interests. NoveList Plus content is also available when using the library's online catalog.
Search for books or topics
Find author and title read-alikes
Sign in to save books and lists to your folder
NoveList recommendations are also built into the catalog
Library Catalog & OverDrive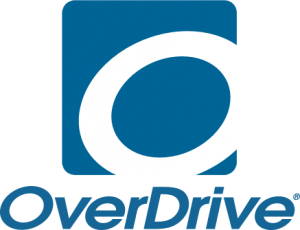 When using the library catalog or OverDrive, you can get reading recommendations right where you are. Just search for a book you like, and you find more books to try.
In OverDrive when you find a book you like, go to the bottom of the page to find recommended ebooks, audiobooks, and read-alikes.
Click on a book to read more about it and get more recommendations.
Print