My First Library Card
Washoe County Library System and Renown Health are excited to help you welcome your new baby to the world! Baby's first library card can be activated and used right now. Follow the instructions below to get started.
¡El Sistema de Bibliotecas del Condado de Washoe y Renown Health tienen el agrado de darle la bienvenida a su nuevo bebé a este mundo! La primera tarjeta de biblioteca para bebé se puede activar y usar ahora mismo. Siga las instrucciones a continuación para comenzar.
This card gives you and your new baby instant access to our digital resources. You may also use the card to check out items from any Washoe County Library location.
It's never too early to start baby on the path to reading readiness!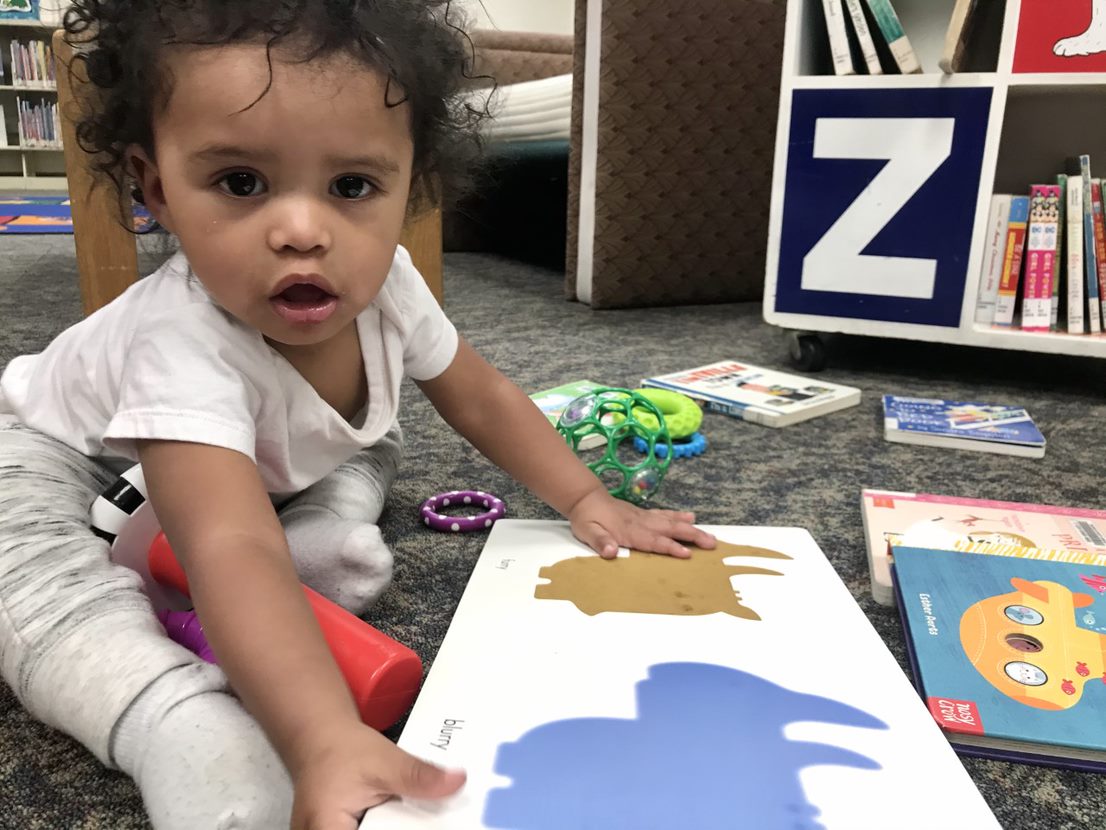 We encourage you to talk, sing, read, write, and play with your child every day. This will help prepare them to  read and learn the rest of their life! Free library resources and events help make it easy to discover the joys of reading with your family and to connect with other families with young children.
To get started, log in and update your account information.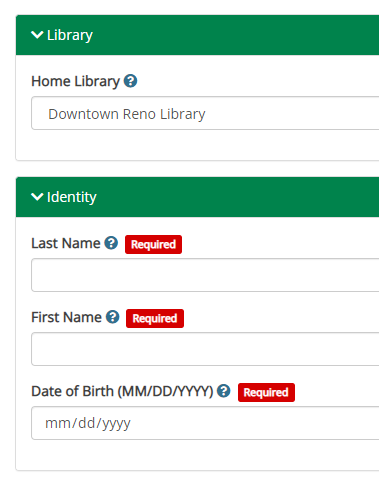 Click here to log in to baby's account and add your information. This link will open in a new tab.

The username/barcode is the full number from the back of baby's library card, with no spaces.
The PIN/password is the last four numbers on the card.

Select your preferred library location and enter baby's name and birthdate, plus your address and contact information. 
When you are done, click "Update/Verify information" at the bottom of the page.
After adding baby's information, please click "Reset PIN/Password" and select a new password. 
You're done! If you have any questions or need help, please contact us.
Using baby's first library card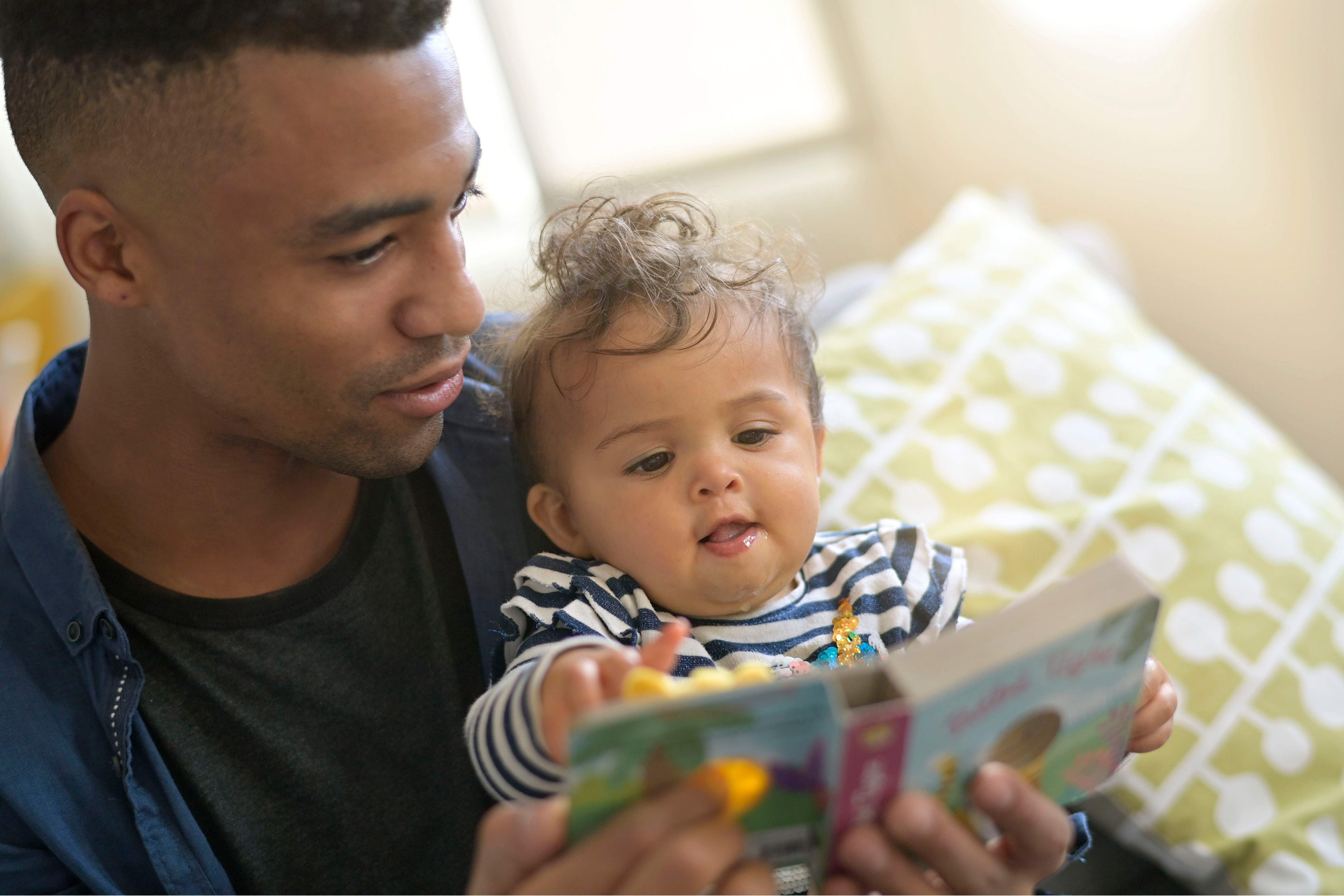 Baby's card is now active and ready to use. Using a computer, tablet, or smartphone, you can use it now to access the library's online resources:
You can also use the card to check out items from any Washoe County Library location. 
If you don't have your own library card yet, you can get one for yourself or for your other children at the same time. You may also apply online for your own card to access online resources. 
Once you have visited the library and gotten your own card, you will be able to access additional resources:
Esta tarjeta le brinda a usted y a su nuevo bebé acceso instantáneo a nuestros recursos digitales. También puede usar la tarjeta para prestar artículos de cualquier biblioteca del Condado de Washoe.
¡En realidad nunca se considera que sea demasiado temprano para que el bebé se inicie en el camino rumbo hacia la preparación de la lectura!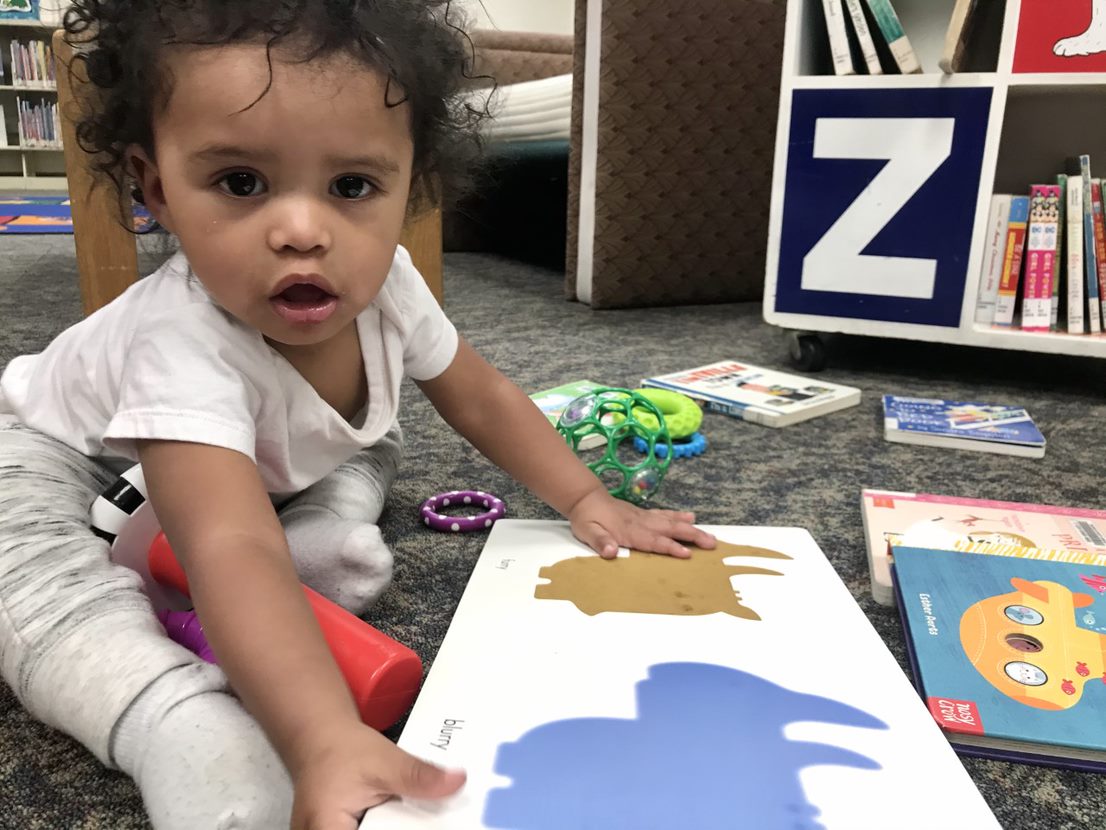 Le alentamos a que hable, cante, lea, escriba y juegue con su niño todos los días. ¡Esto les ayudará a ellos a que se preparen para leer y aprender el resto de sus vidas! Los recursos y eventos gratuitos que ofrece la biblioteca ayudan a que sea más fácil descubrir el placer de leer con la familia, y que usted pueda conectarse con otras familias que también tienen niños pequeños..
Para comenzar, inicie la sesión y actualice la información de su cuenta.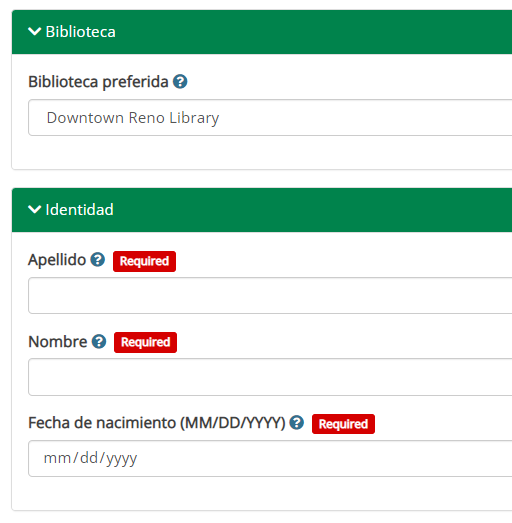 Haga un clic aquí de modo que puedas iniciar la sesión de la cuenta del bebé y así poder agregar su información. Este enlace se abrirá en una nueva pestaña o tab.

El nombre del usuario/código de barra (username/barcode) es el número completo que se encuentra en el reverso de la tarjeta de la biblioteca del bebé, sin espacios.
El PIN/Contraseña (PIN/Password) son los últimos 4 números de la tarjeta.

Seleccione el lugar de su biblioteca preferida y escriba el nombre y la fecha de nacimiento del bebé, además de su dirección de domicilio e información de contacto.
Cuando haya terminado, haga clic en "Actualizar/Verificar Información" (Update/Verify Information) ubicada en la parte inferior de la página.
Después de haber colocado la información del bebé, haga clic en "Restablecer PIN/Contraseña" (Reset PIN/Password) y seleccione una nueva contraseña.
¡Ahora ya ha terminado! Si tiene alguna pregunta o necesita ayuda, por favor contáctenos.
Usando la primera tarjeta de la biblioteca del bebé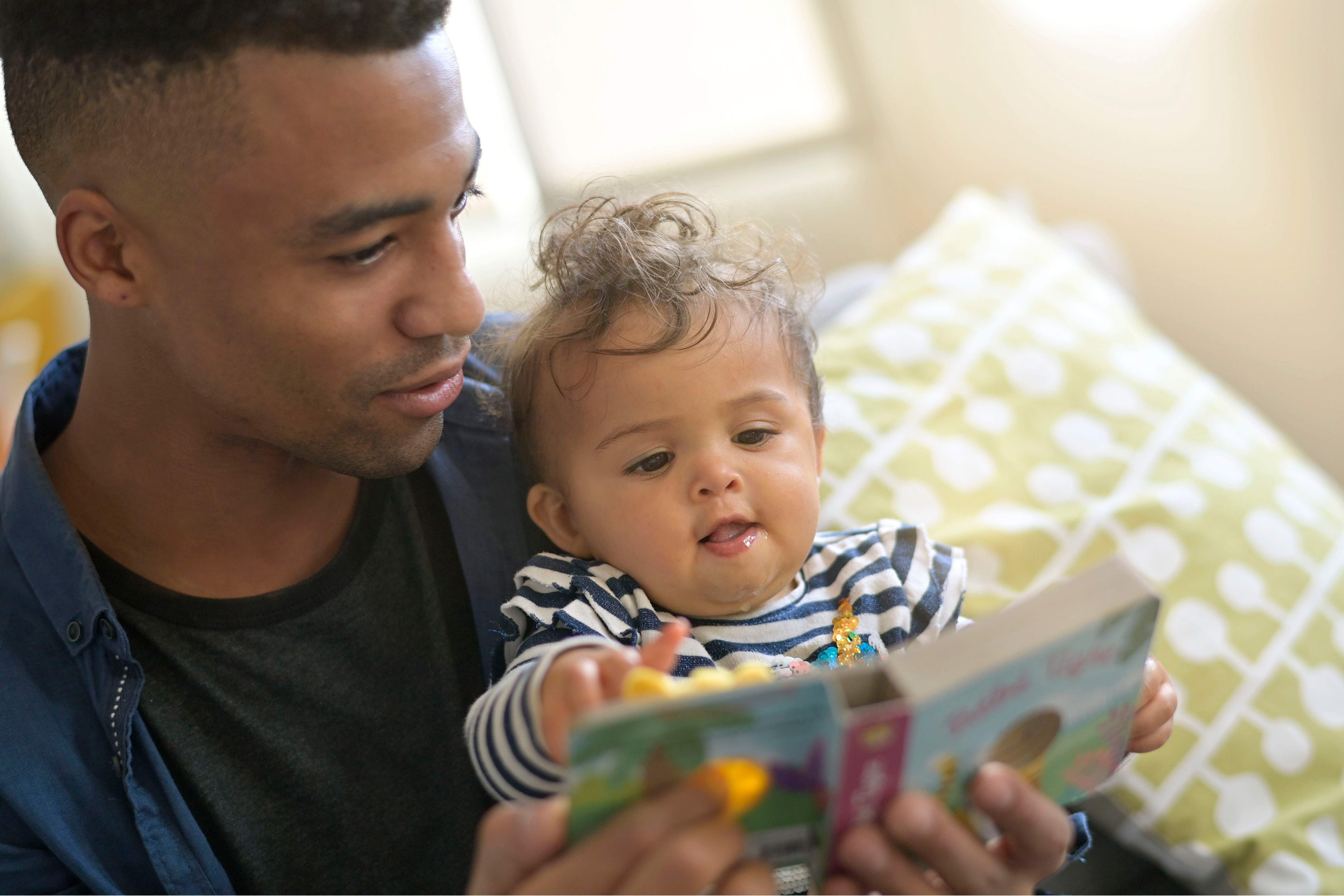 La tarjeta del bebé ahora está activada y lista para poder usarla. Usando una computadora, tableta o teléfono inteligente, usted puede ahora usar la tarjeta y acceder a los recursos que se encuentran en línea de la biblioteca:
También usted puede usar la tarjeta para prestar artículos de cualquier biblioteca del Condado de Washoe.
Si aún no tiene su propia tarjeta de la biblioteca, puede obtenerla tanto para usted o para sus otros niños al mismo tiempo. También puede solicitar en línea su propia tarjeta de modo que pueda acceder a los recursos que están disponibles en línea.
Una vez que haya visitado la biblioteca y obtenido su propia tarjeta, usted podrá acceder recursos adicionales:
Print