Historic Reno Preservation Society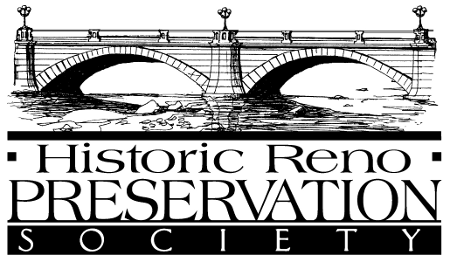 As our communities rely more heavily on interactive virtual opportunities to gather, Washoe County Library System is working toward restructuring existing relationships with partnering organizations. With appreciation of the long-standing collaborative efforts the library has enjoyed with Historic Reno Preservation Society and the creativity and flexibility of the featured guest presenters, we are proud to continue online this series highlighting Reno history.
View some of our past presentations below.
Fact, Fiction, and Howard Hughes
Geoff Schumacher, author of a biography of the billionaire, explains how truth is stranger than fiction in the life of Howard Hughes.
Alice Ramsey's Journey
Debbie Hinman tells the story of Alice Ramsey, who made history as the first female cross-country motorist, driving from New York to San Francisco in 59 days in 1909
A Taste for History
For this Historic Reno Preservation Society event, Sharon Honig-Bear has fashioned a presentation based on her past four years of Edible Traditions columns, which appear in Edible Reno-Tahoe magazine.
Alsos: The Search for Hitler's A-Bomb
German scientists split the atom in 1938, and by all accounts their nuclear program was two to three years ahead of any other country. As war breaks out in Europe, Einstein writes to Roosevelt warning him about the development of a Nazi atomic bomb and imploring the president to begin a similar effort. In 1943, as part of the Manhattan Project, a clandestine group of scientists and military personnel are tasked with finding and capturing German nuclear scientists and their labs before Hitler can change the outcome of the war. 
The Westside Slugger: Joe Neal's Lifelong Fight for Social Justice
The Westside Slugger is the powerful story of civil rights in Las Vegas and Nevada through the eyes and experience of Joe Neal, a history-making state lawmaker in Nevada. Neal rose from humble beginnings in Mound, Louisiana, during the Great Depression to become the first African American to serve in the Nevada State Senate.

John L. Smith is a longtime journalist and the author of more than a dozen books on some of the most significant characters in Las Vegas history. In three decades as a daily columnist with the Las Vegas Review-Journal, he has garnered many state and national awards for his work. 
150th Anniversary of the Transcontinental Railroad: What a Difference it Made
The introduction of steam technology in general and railroads in particular changed the American West. That change dramatically affected the character of America. Presenter Daniel Thielen, director of Nevada State Railroad Museum, discusses the various ways the world changed when the rails joined the country. 
Print