Mango Languages
Mango provides easy access to language learning using your computer or mobile device and your Washoe County Library card. To learn more about how to use Mango, check out this video tuturial.
Go to Mango
Mango Help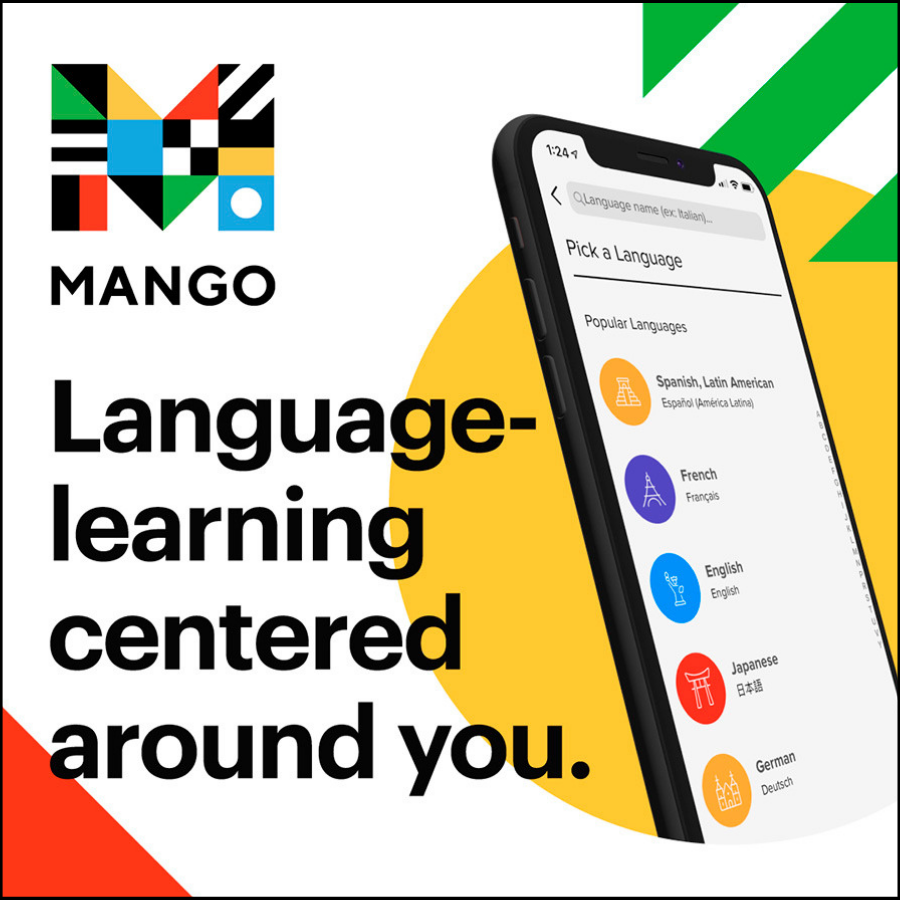 72 World Languages Learn any of 72 languages using Mango's easy-to-learn interface. Developed by language-learning specialists, Mango gives you all the benefits of pricey software without the price. All you need is your library card and an internet connection.
Mango Movies Love movies? Try learning a language through film! Mango Movies offers exceptional movies paired with interactive learning activities to help you learn even faster. Available for Spanish, French, Mandarin, German, Italian, Japanese, and ESL.
Specialty Courses In addition to standard courses, discover mini-courses like Oktoberfest (German), Romance (Spanish, French, Italian), or Feng Shui (Mandarin). Mango also offers in-depth specialty courses to meet your needs, including Arab Etiquette (Arabic), Medical Spanish, and Religious & Scholarly (Ancient Greek).
English Learning Mango offers courses and movies for English learners, as well.
Additional Language Learning Resources
Library Resources
These resources require a valid Washoe County Library card. If you don't have one, you can sign up for instant access.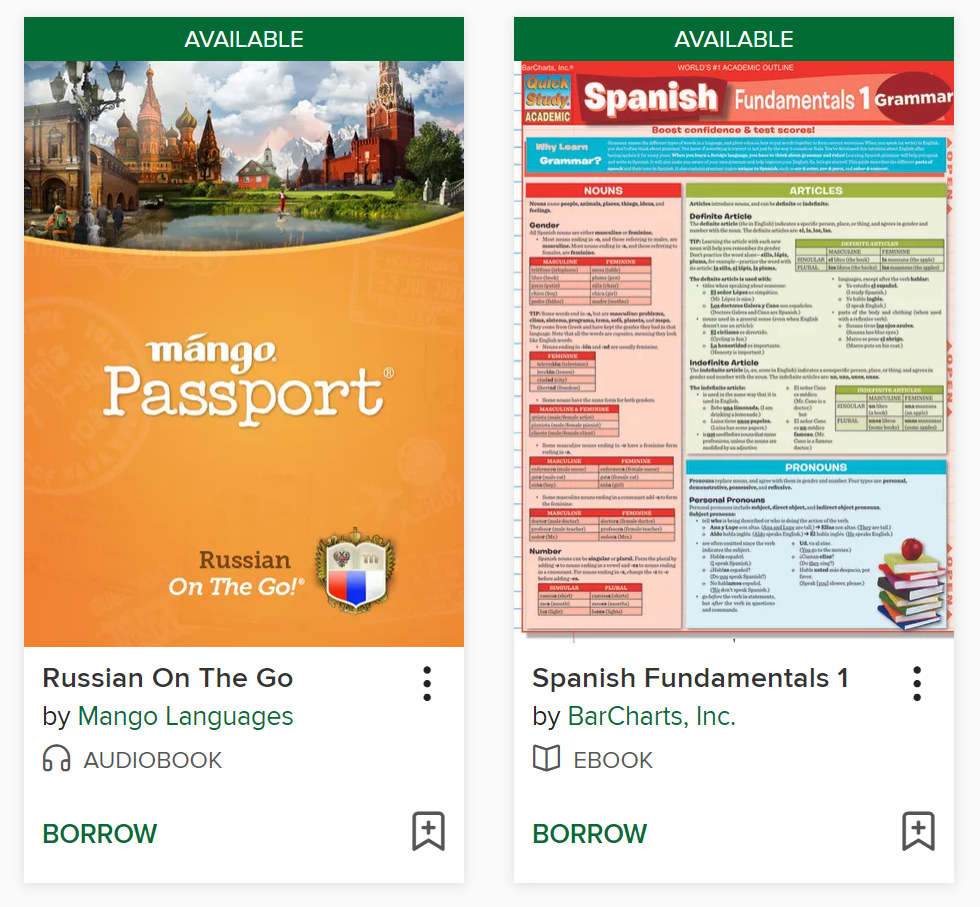 Use your browser or the Libby App to access language learning ebooks and audiobooks, including audiobooks from Mango Languages.
Search the catalog and place holds on books and audiobooks for self-directed language learning and reference. Use a simple search like "Spanish language learning" to get started. 
Other Resources
These resources, freely available on the internet, include several options for self-directed language learning. Most of these sites are ad-supported and may require registration. We encourage you to read any terms of use before using these resources.
Alison offers free courses from a variety of sources.
BBC Languages includes courses and resources on popular languages (no longer updated).
Coursera Language Learning connects learners with language courses from colleges and universities.
Duolingo is one of the most popular free language-learning platforms.
Learn a Language includes courses and reference resources for over 15 languages, including English.
MIT Open Courseware offers language courses from the Massachusetts Institute of Technology.
OpenCulture offers language-learning resources for 48 languages.
Polyglot includes lessons and vocabulary-building resources.
WikiBooks Languages is a collection of introductory language learning web-based ebooks.
Print