Lynda.com
Lynda.com (LinkedIn Learning) is the leading online learning company. It can help you learn software and build business and creative skills. Use your Washoe County Library card to access the full Lynda.com training library.
For easy access, bookmark this page or download the app. To access your complementary library subscription, you must use the link below. Your Lynda.com library subscription can be accessed using any current browser on your computer or mobile device, or by using the app for Windows 10, iOS, or Android. To log in to the Lynda.com app, click on 'organization access' and enter washoecountylibrary.us as your organization's URL.
Go To Lynda.com Lynda.com Help Watch Tutorial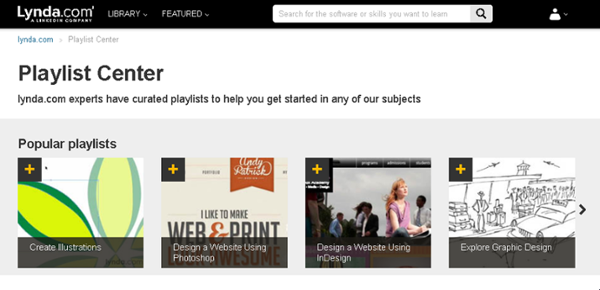 Browse videos by category, search for a specific topic, get started in the Playlist Center, or follow a Learning Path.  Courses are taught by industry experts, and Lynda.com is an established leader in online, self-guided training.
If you need help registering or using your library subscription, please contact the library.
The first time you visit, you will need to create an account and provide a name and email address. Please refer to Lynda.com's Privacy Policy and Website Use Policy before starting.
Print