Brainfuse JobNow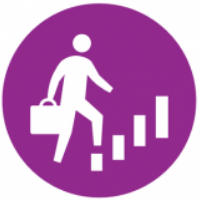 Brainfuse JobNow offers a one-stop-shop for job seekers with Washoe County Library cards. JobNow specialists are available daily to provide live, one-on-one assistance with resume creation, proofreading, and interview coaching. 
Live help is available daily from 1:00 pm to 10:00 pm, excluding holidays.  All other JobNow resources are always available.
Go to Brainfuse JobNow    Watch Tutorial
Resume Resources: Take advantage of resume templates and resources to help you create a winning resume, then submit your resume to the Resume Lab for personalized assistance.
Job Interviews: Find expert interviewing tips and resources, or connect live with an expert interview coach for one-on-one practice and suggestions.
Career Resources: Take an assessment to learn where to begin on your career path or use eParachute to discover your skills and interests, and the careers that match them.
Adult Learning Center: Access Microsoft Office help, writing and math skill-building tutorials, and resources to prepare for US citizenship and high school equivalency tests.
Print