Recommended Reading for Teens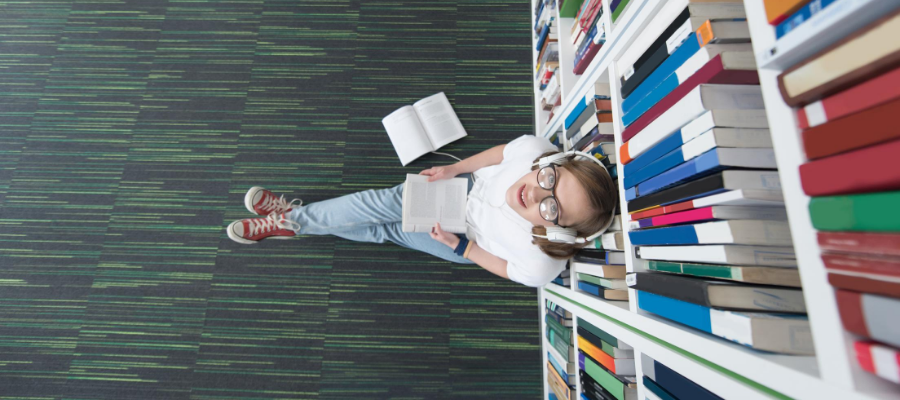 Every week our librarians compile thematic list of book recommendations. Check for new lists on this page, or subscribe to our electronic newsletter to have links to them delivered straight to your inbox.
 We also have suggested readings for kids and adults.
Especially for the Halloween season and TeenTober, we have put together a list of young adult fiction featuring witches and witchcraft.
Vampire tales, like vampires themselves, never get old. If you like reading about blood-thirsty creatures of the night, we have a great list for you!
Zombies are everywhere - TV, films, graphic novels, video games, and especially young adult literature. We can't get enough of them! TeenTober is a great time to read some of these creepy, gory, thrilling tales of survival.
Presented by the Nevada Library Association, the Nevada Young Readers' Awards honor extraordinary books intended for readers from kindergarten to twelfth grade. Each year, students in the state of Nevada recommend and vote for winners in four categories: Picture Books, Young Readers, Intermediate, and Young Adult. See the 2020 winners, help pick the winners for next year, and nominate your own favorites for 2022 at the Nevada Library Association website.
Banned Books Week (September 27 through October 3) draws national attention to the harms of censorship and the benefits of unrestricted reading. The books on this list have all been targeted for removal or restriction in libraries and schools. If you would like more information about why these titles were challenged, the American Library Association is a great place to start.
Justice Ruth Bader Ginsburg died September 18, 2020 at the age of 87 from complications associated with pancreatic cancer. Referred to by admirers as the "Notorious RBG," she was a pioneering force in calls for marriage and gender equality and is famous for saying "women belong in all places where decisions are made." If you would like to know more about Justice Ginsburg's trailblazing career and fascinating life, here is a list of books and films with titles for both adults and children.
Pumpkin spice season is here. What's not to love about this staff-recommended book list with one thing in common: pumpkins. You'll find fiction and non-fiction for a variety of audiences to get you in the mood for sweater weather.
Looking to branch out and discover some new-to-you fantasy adventures? Here are some staff-recommended titles for readers of all ages that might spark a little magic.
National Hispanic Heritage Month (September 15 - October 15) recognizes and celebrates the contributions Americans tracing their roots to Spain, Mexico, Central America, South America, and the Spanish-speaking nations of the Caribbean have made to American society and culture. This list of staff-recommended fiction from Hispanic and Latinx voices in celebration of the over 61 million residents of the United States of Hispanic/Latin origin
How can we talk to our kids about 9/11 while still offering optimism and hope? The terrorism of that day exposed the worst in people, but the wonderful stories of heroism and compassion that occurred during and after the attack show the best. The stories in this staff-recommended list of both nonfiction and fiction books about September 11, 2001 can help children and teens recognize how their own compassion can prevent future acts of intolerance and violence and teach them to express their ideas respectfully and to treat people who are different from themselves with kindness.
August 18, 2020 marks the 100th anniversary of the ratification of the 19th Amendment to the Constitution, guaranteeing women the right to vote after 72 years of lobbying, marching, picketing and protesting by leaders know as suffragists or suffragettes. Here is a staff-recommended list of books honoring this fight and the one that continued afterward to secure the same rights for women of color.
Broader experiences open minds and hearts. Read something from a new point-of-view and expand your horizons, or find a title that represents your special place in the world with this staff-recommended list.
Afrofuturism and Afrofantasy are areas of speculative fiction that celebrate black identity, culture, history, and traditions. While these subgenres of science fiction and fantasy are not new, they are seeing a huge resurgence in popular literature. 
This is a list of books that made history, books that challenge societal perceptions of the world, and books that are quite simply interesting and moving. Many of these books are considered "classics" and will likely appear on high school reading lists and standardized tests.
Did you love the musical Hamilton? Here's a list of both fiction and non-fiction titles to help you learn more about Alexander Hamilton, his contemporaries, and his time. Click on a title to see all available formats in our library catalog.
Print